My audacious souls! Let me introduce the majestic hoes of Madam's Den that will lead you with allure to Playa this year!

The C&J Private Werqs Department, the pièce de résistance, where we work with drills, hammers, sparks, and wrenches to transform dust into a magnificent village, with our C&J magic! This year we are in the safe and skilled hands of industrious Farmer (Erection), lightning Sparky (PowerVerse), and ingenious trio Right Nut, Left Nut & Ditto (WaterWerqs).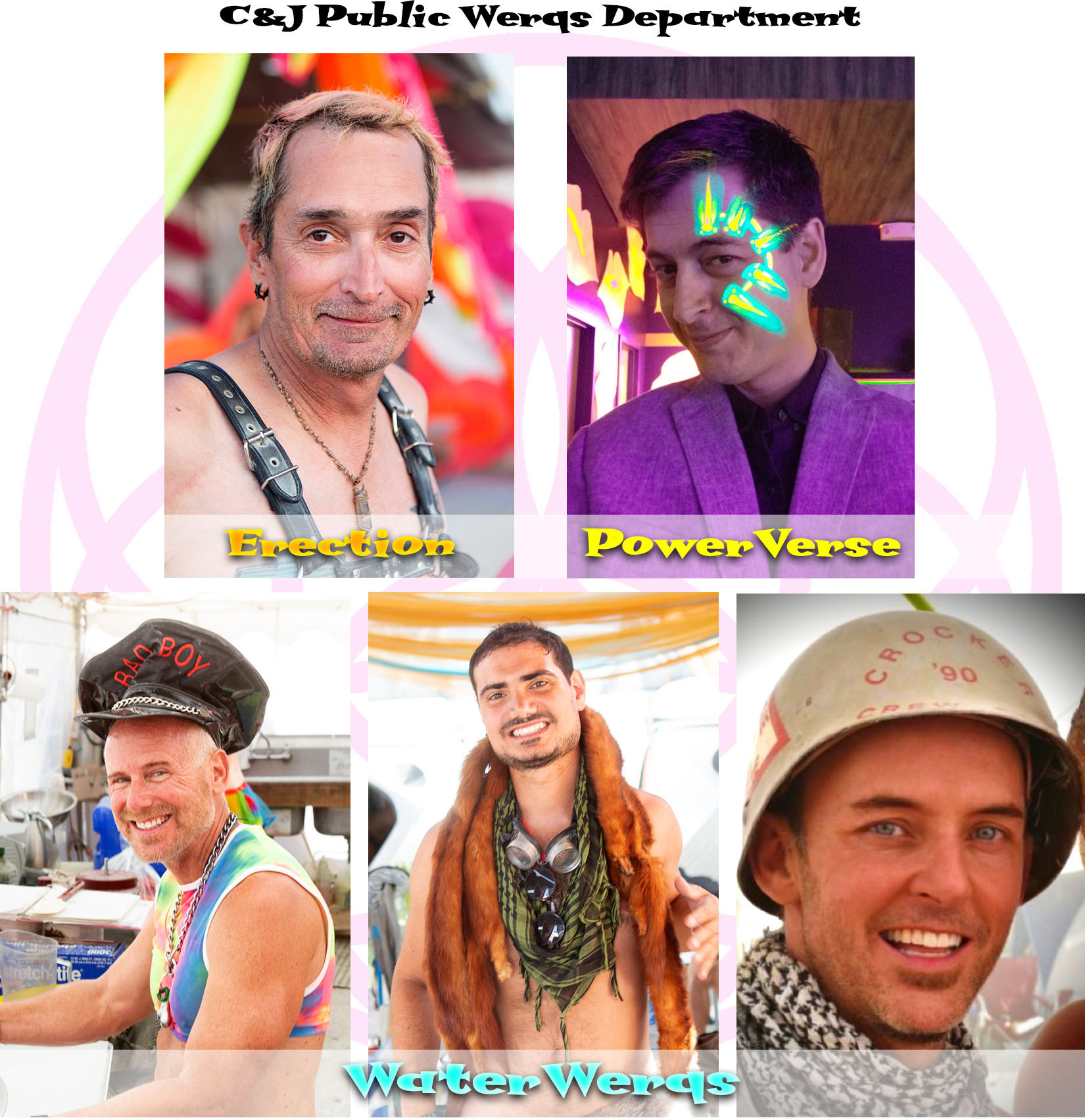 The C&J Department of Love, our beloved Hot Mess Hall, is in the hands of creative and brave Minty. The C&J Department of Operations makes our village run smoothly. This year returning, Runner is at the helm of the Happy Camper Committee making sure each and every camper is well informed, while we have Details who will, with the help of all of us, make sure each camper transforms into a sparkle stallion (volunteering is sexy)!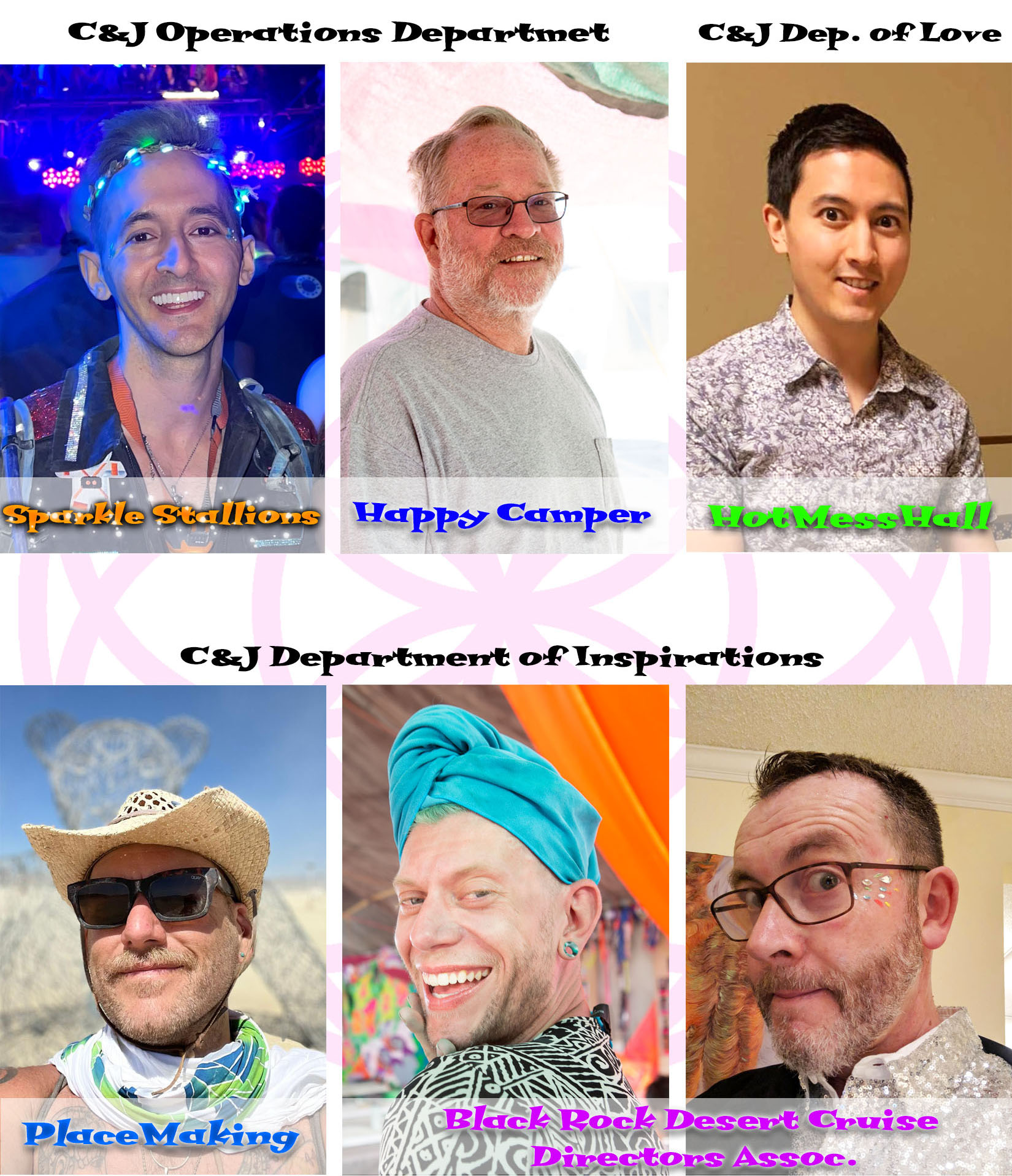 In the C&J Department of Inspirations the fairy godparents of creative sparks, wave their wands and sprinkle stardust enchanting our playa experiences. We have Cobalt (PlaceMaking) welcoming you home, and creative duo Kompass(ion) & DannyBaby (Black Rock Desert Cruise Association) are making sure we have plenty of 'OMG Amazing' moments, serving them up like hot cupcakes fresh out of the oven!

Madam Ruby, caressing the controls, welcomes y'all! Succumb to the intoxicating spell of indulgence, as your deepest yearnings find solace within our opulent chambers on dusty Playa. Here, amidst whispers of forbidden bliss, we invite you to surrender to the carnal symphony that shall ignite your senses, leaving an indelible mark upon your very essence.