Convergence (C&J East - NY)
Saturday, April 15, 2023 - 10:00pm
to
Sunday, April 16, 2023 - 4:00am
Convergence is a collaboration between CVLTVS Presents and Comfort + Joy. 
CVLTVS produces fetish events with a heavy focus on performance. Comfort + Joy is a queer burning man camp and public benefit org in San Francisco whose events support our community by celebrating art and queer self-expression...although our aesthetics are ~very~ different, our values of creating safe spaces for queer community and nightlife is perfectly aligned.
As such Convergence will take place across two floors at Eris Evolution. The top floor will be dedicated to the dayglo color pop representative of Comfort + Joy, while the lower floor will be outfitted with a functioning dungeon and sexy hidden dance floor. At approximately 1am the convergence will occur as the dark consumes the light and the light illuminates dark.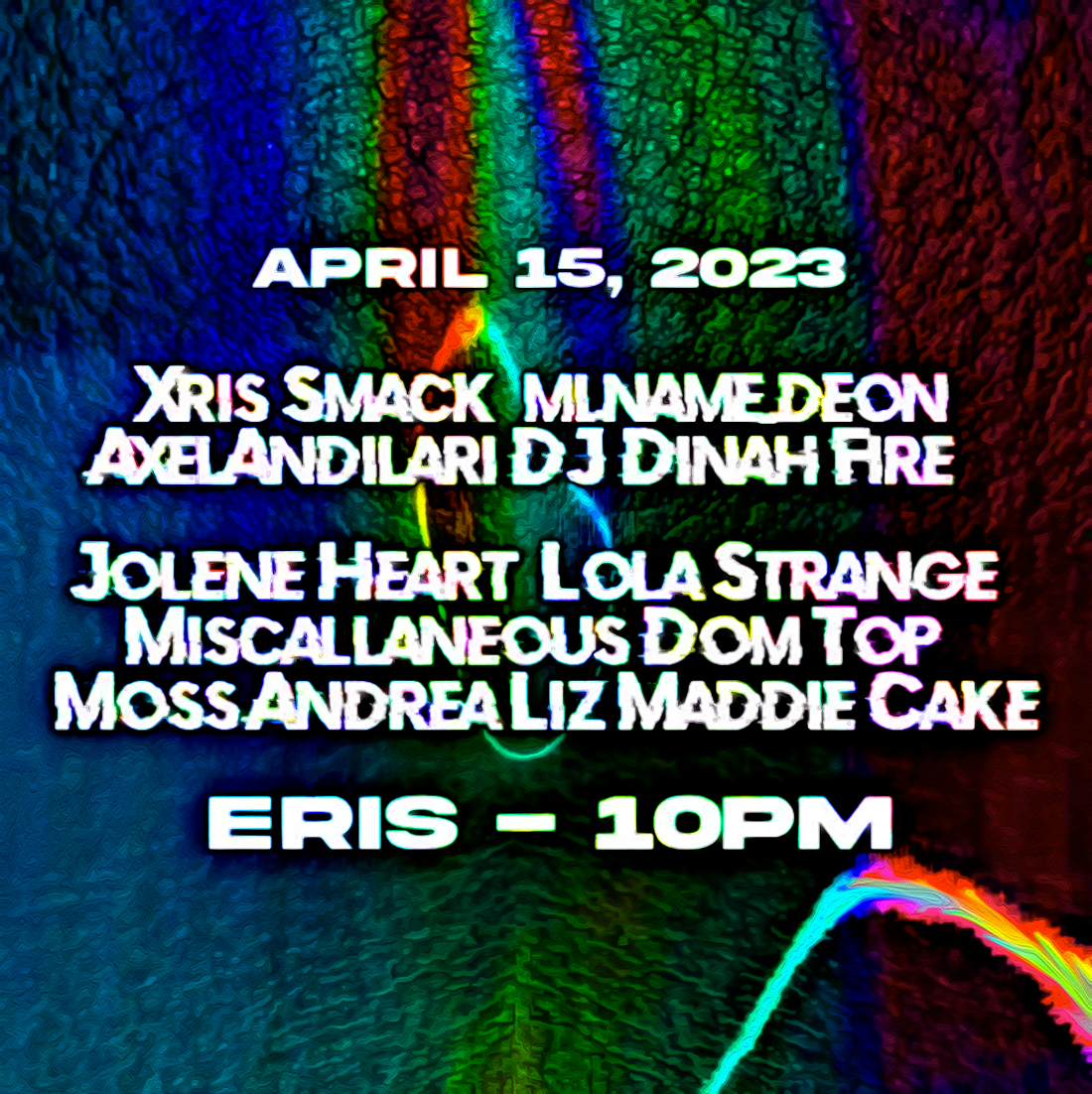 Sounds By:
Axel Andilari, DJ Dinah Fire, Xris Smack & mi_name_deon
Performances By:
Maddie Cake, Jolene Heart, Miscallaneous Dom Top, Lola Strange & our very own Liz in Motion, and.re.a and Moss!
Consent Policy:
Consent is not only sexy, it is MANDATORY!!!! Any physical interaction with another human must be prefaced with active, enthusiastic consent. This event has a ZERO tolerance policy for consent violations. Any infraction will result in immediate removal from the party without refund.
Consent Demons and Vibe-Raters will be present to help coordinate consent.
A Note on Content:
CVLTVS features performances of a sometimes extreme and often adult nature. Performances may include simulated and/or consensual physical harm, adult activity, fetishes and more. Guests should check in with themselves and attend at their own discretion. If you have questions about the content of specific performances please reach out to cultusnyc@gmail.com
This event is two floors and features many rooms so if at any point your feeling uncomfy, you're welcome to migrate. Note that Early Bird tickets start at $30 — get them while you can, as prices jump to $50 if you wait to purchase @ the door.
Keep Up With Us:
Follow us on instagram
Sign up for our newsletters to be the first to hear about upcoming events
Check out our websites for more information